ESIS Newsletter - June 2010
Welcome to the ESIS Newsletter for June 2010. We hope that you have been finding our newsletter articles interesting.
If you find this newsletter useful, please consider forwarding it to your colleagues. It's easy for them to subscribe as well, just by clicking the link to the right.
In this issue:
If you have any questions, please email us, or phone us on +61 2 9481 7420.
Note: Prices shown are subject to change without notice.
Can't find a solution? We can help!
ESIS has access to a vast range of industrial electronic products from manufacturers all over the world. Many of these products are published in detail on our website.
However it is not always easy to find what you need on the web, even with our Google-powered site search facility. We can also source many more products that are not even shown on our website.
So if you have searched our site for a solution but can't find it, give us a call on +61 2 9481 7420, or drop us an email. Our team of experienced engineers and sales staff will listen to your requirements and find the best solution to meet your needs.
Choosing a small temperature data logger
Thousands of companies throughout the world rely on temperature data loggers every day as a critical part of their businesses. These small devices can be used in applications as diverse as:
Cold chain temperature monitoring for transport, logistics and storage
Monitoring freezer, fridge and incubator temperatures for storage of critical substances
Monitoring ambient air temperatures in factories or offices
Through-process temperature profiling for improving product quality
Verifying autoclave sterilisation temperatures

Documenting compliance with regulations
Selecting the right temperature data logger can make a critical difference to many industrial applications. There are many different models on the market and they all offer different features and specifications.
Some of the things to consider when choosing a logger include:
What do you need to measure the temperature of, i.e. ambient air temperature, or temperature of a product. This will affect whether you need an external probe to put in contact with a product, or just a logger with an internal sensor.
Expected temperature range to be monitored.
Number of locations where monitoring is required - and how close together these locations are.
Conditions in which the logger(s) will be placed - i.e. will the logger be exposed to moisture or high/low temperatures, weather, etc.
Required accuracy and traceability of the measurements.
How often do measurements need to be made. This will depend on how quickly the temperature is likely to change, and what information you are interested in.
Whether the logger will be accessible for periodically downloading data, and if so, how often you wish to download the data from the logger. Alternatively a wireless system may be suitable, which can provide automatic real time monitoring to a central location, either locally or via cellular networks.
Who will have access to the logger, and the recorded data. There may also be a need for access control (password protection) for the data, to comply with 21 CFR Part 11.
Whether the logger should have a display.
Whether alarms or alerts are required for out of range conditions.
Whether the project is permanent or temporary.
ESIS offers a very wide range of data loggers for temperature, humidity and other applications. Our staff carry a wealth of knowledge about the many makes and models of data loggers, and we are experienced in helping clients choose the most suitable data logging system for each application. If you are considering setting up a data logging project, please contact us now to discuss your requirements.
Price Drops on Panasonic Toughbooks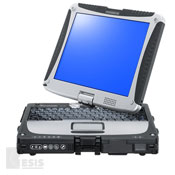 Panasonic have recently dropped the prices across the full range of Toughbook rugged notebook PC's. Models include:
CF-19 fully rugged convertible tablet PC - now from $5159+GST;
CF-30 fully rugged notebook; - now from $5722+GST;
CF-U1 fully rugged ultra-mobile - now from $3283+GST;
CF-H1 rugged mobile clinical assistant - now from $3658+GST
CF-52 semi-rugged notebook. - now from $1943+GST
The Panasonic Toughbook range have been a well respected brand for many years in the rugged laptop market, and now with the new pricing, they represent outstanding value for money more than ever before.
The Fully Rugged models also offer a wide range of integrated options and accessories, so you can order your rugged notebook customised to suit your needs.
In addition, an exciting new semi-rugged Toughbook is about to be released in the next few days, which will integrate lightweight tablet PC functionality with a Core i5 processor. Please contact us if you would like to know more!!
With the Australian dollar showing volatility, it may be only a matter of time before the prices go up again, so now is an ideal time to invest in a new rugged laptop.
Most models are stocked in Australia, so please contact us now to secure your unit from local stock.
Powering in-vehicle PC's - Technical White Paper
By Richard Hung, Advantech Taiwan
Recent innovations have made huge improvements in fleet management. Trucks, buses, taxis and other fleet vehicles are fitted with wireless satellite navigation systems that let dispatchers know the position, status, and fuel consumption of every vehicle, leading to great benefits in fleet operation optimization. Passengers are served as well. Display monitors provide entertainment, as well as useful, real-time information such as departure and arrival times, weather bulletins, and emergency notices.
The in-vehicle systems described above require sophisticated power management. The new Advantech solution based on the ARK-1388 Box IPC and designed especially for in-vehicle applications, offers outstanding hardware and firmware microcontroller-based safe-boot and safe-shutdown functions. The start up and shut down procedures are direct functions of the car battery and ignition status. The rugged industrial PC works with both 12-volt and 24-volt battery systems. The innovative power management system isdesigned primarily for taxicabs, trucks, wagons, mining vehicles, and city buses.
The Challenges of a Power Management System
No matter where the electronic system operates on the automotive power bus, it is required to perform under very stringent power requirements. These include load-dump, cold-crank, very low power consumption at light loads, and low-noise operation. How can the designer avoid load-dump conditions where the battery cables are disconnected while the alternator is charging the battery? How can the electronic systems be protected in the case of very high or low voltages caused, for example, by a built-in car air conditioner? How can the designer guarantee product stability and safety in the car? Let's examine some solutions.
The Most Common Constraints for Automotive Power-Supply Design
The voltage transient range ( VIN ) of a 12V battery powerline determines the input voltage range of converter ICs. A typical car battery operates in the 9V to 16V range. The nominal voltage of a healthy battery is 12V when the engine is off, and around 14.4V when the engine is on. This range, however, easily extends to over 100V peak when transient conditions are involved.
With the number of electronic control units (ECUs) in cars rapidly increasing, total current drawn from the car battery is also increasing and this affects the quiescent (IQ) and shutdown (ISD) current budgets. Some of electronic systems stay on even when the engine is off, and this depletes the battery. To keep the Quiescent (IQ) Current Budget under control, most customers set maximum limits for IQ per ECU. Devices such as a CAN transceiver, real-time clock, and microcontroller consume most of the IQ budget for an ECU, so the power supplies are allocated minimal IQ budget. Since ARK-1388, with one microcontroller, is monitoring vehicle power status, its power consumption during sleep mode is less than 10mA.
In the past, in order to address the challenges described above, designers had to adapt a separate automotive power module to connect electronic devices to the vehicle power system. This external, mostly customized module was sensitive to vibration and shock, and decreased stability of the automotive system. The additional module also led to extra cost for the manufacturer, and took up space in the vehicle. Now with Advantech's all-in-one solution, safe bootups and shutdowns are guaranteed through hardware power protection and software-based smart monitor control features.
Tests According ISO 7637
ISO 7637-2:2004 specifies bench tests for the compatibility of conducted electrical transients for equipment installed in passenger cars and in commercial vehicles fitted with 12V or 24V electrical systems. Failure mode severity classification for immunity to transients is also given. The specification is applicable to all road vehicles with electrical systems, independent of the mode of propulsion.
A method of classifying the functional status of automotive electronic devices is described in specification ISO 7637 annex 2. The different test conditions represent possible environments in which the system may be working. The functional status is divided into several classes, reflecting different failure mechanisms. The selected levels and test times may be chosen according to the agreement between Advantech and the vehicle manufacturer.
The ARK-1388 Box IPC has been tested for use with 12V and 24V battery systems. One test is a simulation of transients due to supply disconnection from inductive loads. A simulation has also been run testing a sudden interruption of currents in a device connected in parallel with the tested device as a result of the inductance of the wiring harness. One test simulated the transients from DC motors acting as generators after the ignition was switched off. As result of a simulated switching process, transients can occur which are influenced by distributed capacitance and inductance of the wiring harness.
In cases where no specific values are defined, it is recommended to use levels selected from columns I through IV. ARK-1388 passes test level III for 12V and 24V systems; please refer to ISO-7637-2 certificationfor detailed specifications of each test pulse.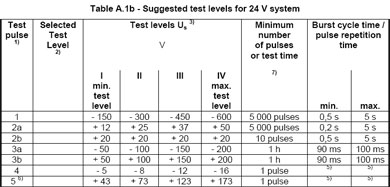 Advantech Hardware Power Design
The in-vehicle power protection mechanism measures and monitors numerous system conditions, and alerts for failures.
The power reserve protection system guards the equipment from potential damage caused by reverse polarity. Even when batteries have been installed backwards, or when the wires from a DC power source have been reversed, the mechanism permits normal functioning of DC-powered equipment.
To protect the electrical devices from sudden voltage spikes, a voltage surge protector has been implemented. The mechanism regulates the voltage supplied to an electrical device either by blocking or shorting the voltage to a ground if voltage goes above a safe threshold.
Cold-crank is a severe condition in an automotive environment. It occurs when a car's engine is subjected to cold or freezing temperatures for a period of time, and the engine oil becomes very viscous and requires the starter motor to deliver more torque, which in turn needs more current from the battery. This large current load can pull the battery voltage as low as 4V at ignition, after which it typically returns to a nominal 13.8 V. Problems can arise when certain subsystems require a constant well-regulated 5 V output throughout the cold-crank period. These applications include ECU, environmental and emergency system microprocessors which are critical to the car's safe and reliable performance.
Advantech's qualified power solution also supports a load dump condition, where the battery cables are disconnected while the alternator is generating charging current with other loads remaining on the alternator circuit. The battery can be disconnected as a result of cable corrosion, poor connection, or intentionally while the engine is running. Abrupt disconnection produces transient voltage spikes as high as 60 V as the alternator is attempting a full-charge. Under these conditions most computer systems would be damaged. The load dump amplitude depends on the alternator speed and on the level of the alternator field excitation at the moment of battery disconnect. The load dump pulse duration on the other hand depends essentially on the time constant of the field excitation circuit and on the pulse amplitude. In most new alternators, the loaddump amplitude is suppressed by the addition of the limiting diodes.
Advantech Software Power Design
Apart from the hardware power management functions, Advantech has implemented software-based smart monitor and control features. A microcontroller is installed to stabilize the in-vehicle power system. A friendly utility interface allows the user to set up timing and voltage on his own. For example, multiple powers of delay times can be set using the utility and the hardware jumper. In the case of overwriting the settings, an alarm message can be generated.
The user can set power to "vehicle mode" or "ATX mode" by jumper. On vehicle power mode, the microcontroller-based PIC firmware checks the vehicle's ignition and battery condition. Before the system turns on, the software automatically judges the battery type, and measures the threshold voltage of either 12V or 24V. If the battery voltage is high enough to power on the system, then software checks the ignition status. The ignition voltage has to be high, for example above 8V, as set up in the utility. The firmware ensures that the computing system won't start automatically without turning on the ignition. And during a sudden ignition switch on/off/on, the system power turns on smoothly. The timing conditions for a stable voltage can be set up by default, for example after 10s. In case the voltage has not been stabilized after this time period, the system automatically goes down.
During system operation, the PIC firmware continuously monitors the battery voltage status. If battery voltage becomes insufficient, the driver is informed and the system will shut down automatically within a certain given time window.
The PIC firmware also checks ignition condition. After switching off the car ignition, the operating system needs time to shut down and to store data before the system turns off completely. The delay time can vary from 30s (off delay) to 180s (hard off delay), depending on the firmware settings. If the system for some reason cannot shut down smoothly, the PCI firmware still makes sure that all data is automatically saved. These unique features assure safe boot up and shut down procedures.
The Advantech BOX IPC manager offers a user-friendly interface under XP/XPe; it provides power, ignition, and battery status on demand; adjusts the minimum voltage according to battery condition; delays the on/offtiming based on application purpose; and provides alarm functions via UI message or email to server.
System Functions of the Box IP
Advantech's power management solution is based on its entire product family of robust and flexible Box IPCs, and targeted especially to meet the numerous, demanding in-vehicle requirements. The key advantages of the embedded Box IPCs are their very compact size, their reliability, and their passively cooled, thermally efficient designs. According to an IMS research report, the fastest growing markets for IPCs in the next years will be in the traffic, transportation, and infrastructure sectors. This trend has been accelerated by the availability of embedded, rugged IPCs, which are vibration resistant and well suited to harsh environments. Digital signage and customer information systems are currently popular applications of embedded IPCs.
The Advantech Box IPCs are compact, highly rugged computers that run an embedded operating system, e.g. Windows® CE, Windows® XPe, or Linux Embedded.
The Box IPCs have improved performance under extremely harsh environments. The industrial computers do not integrate a hard disk drive or rotating components and are thus highly tolerant of shock and vibration. The fanless IPC design and the aluminum casing, along with limited internal cabling, ensure high reliability in a wide range of applications. Due to the superior thermal design, the PC family is dedicated to outdoor and automotive applications. Advantech offers a comprehensive ARK Box IPC product portfolio with scalablecomputing and I/O performance.
The new ARK-1388 Box IPC belongs to the ultra compact size ARK-1300 standard family that can be easily installed in a limited space. The low power computer solution integrates either an Intel® Celeron M ULV 423 or an Intel® Core™2 Duo U7500 processor with 1.06 GHz clock frequency, combined with the Intel® 82945GM chipset. 2GB of DDR 2 memory are onboard.
The Box PC offers a flexible installation space for GSM/GPRS/EDGE or UMTS/HSDPA modules and 50-channel GPS functionality for easy integration of special navigation modules. For wireless LAN communication, the 802.11b/g WLAN specification is supported. On the front panel, the system offers VGA and 18/36-bit LVDS for the easy connection of display or touch panels. The ARK-1388 supports dual independent displays, one for the driver and one for the passenger. Furthermore, the computer supplies 4 x USB 2.0 ports, four serial port interfaces, 4 x digital inputs with isolation, and 2 x digital outputs with relay. For entertainment and customer information purposes, the ARK-1388 audio line out sports a stereo 6W amplifier for left and right channels, which does a lot to overcome the noisy environment problem. Data storage is possible via Compact Flash up to 8 GB.
Advantech's Box IPC ARK-1388 works flawlessly in an extended temperature range from -20°C to 60°C (Intel® Celeron M processor), or up to 55°C (Intel® Core 2 Duo CPU) and supports a 9 V – 32 V wide-range power input.
Designed for in-vehicle applications, the ARK-1388 controls a media and information system ready to download data through UMTS/HSDPA or GSM/GPRS/EDGE. The industrial PC also integrates a power control mechanism that monitors the car engine and battery status. The boot up/off delay timing can be set up byutility quickly.
Conclusion
Advantech's all-in-one solution replaces the external power management module, and ensures power stability for in-vehicle applications. The compact ARK-1388 Box IPC based system saves both on space and extra cost. Its industrial PC specifications support extended temperature ranges and high resistance to shock and vibration, just the thing for automotive applications.
The in-vehicle power design includes hardware power protection and software-based smart monitoring and control features that ensure safe boot up and safe shut down.
New ARK-1388 rugged in-vehicle fanless PC
Esis is pleased to announce Advantech's new ultra-compact, in-vehicle box IPC. ARK-1388 is a fanless embedded box IPC with focus on in-vehicle computing systems, which are frequently required to perform under very stringent power requirements. These include load-dump, cold-crank, very low power consumption at light loads, and low-noise operation. Additionally, these solutions are generally required to be very compact and thermally efficient.
The dimensions of the ARK-1388 are 18.9 x 6.38 x 1.31 cm, and it weighs only 1.76 kg. ARK-1388 delivers excellent computing and multi-media performance with an Intel® Core™2 Duo ULV U7500 1.06 GHz / Celeron® M ULV 1.06 GHz processor and an Intel® 945GM GM chipset. And with the efficient thermal design, the operating temperatures run from -20 to 60ş C. It supports a rich I/O interface, including four serial ports, LVDS and VGA dual independent display, 4 x USBs, 1 x LAN, DIO with isolation and relay function, and amplified audio line-out, plus safe boot and safe shutdown functions. ARK-1388 is the best choice for in-vehicle solutions in trucks, buses, wagons, taxis and trains.

Smart Power Control
Due to the demands of the in-vehicle power environment, the ARK-1388 box IPC works with both 12-volt and 24-volt systems, and is designed with safe boot and safe shutdown to offer safe and stable solutions. The design incorporates hardware power protection and smart software monitor and control features. The ARK-1388 may be powered with DC input from 9 to 32 VDC, and supports a minimum of 6VDC ISO-7637-2 cold crank and load dump. Advantech also includes a utility that allows the SI and/or the customer to adjust their power voltage, delay on/off timings, and save and load presets. In addition, the rugged, fanless aluminum case provides passive cooling for extra quiet operation. The system also offers excellent shock and vibration protection, easily passing 50 and 5 Grms shock and vibration tests.
In-vehicle Wireless Life
Today, entertainment and wireless navigation functions are fast becoming customary, if not mandatory, and more and more applications require in-vehicle computing systems. ARK-1388 box IPC is equipped with an 802.11b/g WLAN card, a built in GPS receiver which supports 50 channels, GPRS support, 3.5G antenna, and supports VGA and LVDS dual independent display mode for multi-media applications. Optional GPRS/EDGE/UMTS/HSDPA modules can easily be interchanged. In-vehicle applications can be expected to become both more convenient and more interesting in the very near future.

ARK-1388 box IPC is a compact, powerful, all-in-one, fanless embedded system, designed for rugged and space-critical in-vehicle applications. ARK-1388 saves customer effort and development time, and solves the instability problems which can be caused by external wireless devices, vehicle power modules, and fans. ARK-1388 is available now through Esis. Please contact us now for a quote on a configuration to suit your needs.
R-Lite Web - Remote Wireless Data Acquisition System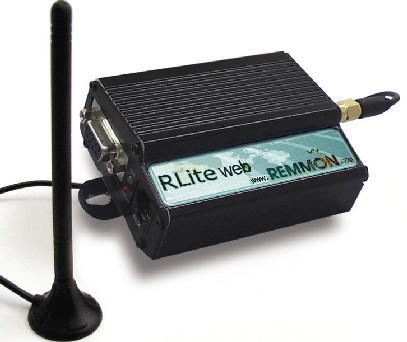 R-LITE Web is a GSM/GPRS remote data logger for direct measurement and external reading of remote devices and sensors. No matter where you are in the world, logged data can be sent straight to your Web browser. Crucial data can also be sent by SMS to your cellphone, providing you with crucial information instantly.
Data is logged into the R-LITE Web with a sample rate of a minimum of 1 minute and sent to the online Web server via the cellular network (GPRS). Remmon's HMI is designed to support many applications and can be tailored specifically to the client's needs.
The R-LITE Web is very competitively priced, and comprises a complete package solution, covering the analog or digital front end, cellular network interface, data storage server, and web-based HMI, which provides a simple to use interface to access all your data online in graphical or tabular forms.
Multiple R-LITE Web units can also be deployed in different locations or even on moving vehicles, and all the recorded data will be stored centrally in our data server which is available 24 hours x 7 days. The R-LITE Web can be fitted with a standard GSM/GPRS module, or a HSDPA module that is compatible with the Telstra NextG™ network for excellent coverage Australia wide.
Modules and features
The R-LITE family provides 24/7 global communication coverage for automatic SMS alert messages, SMS I/O inquiries and SMS I/O settings. Versatile, reliable and quickly configured, the R-LITE Web is a cost-effective RTU Logger, featuring up to:
2 A/I, 4 D/I, 2 D/O, 1 RS-232/RS-485 serial ports and automatic data dispatch to the Internet function
Up to 4 recording inputs: 4-20 mA, Pulse counter, Digital inputs, or Transistor output
1 control output: Relay 5A
The R-LITE Web is available in three different modules:
RW-2C: 2 Digital inputs, 2 pulse counters, 1 Relay output
RW-2A: 2 Digital inputs, 2 Analog inputs (4-20 ma), 1 Relay output
RW-2O: 2 Digital inputs, 2 Digital output (transistors), 1 Relay output
Key Benefits
Remote data logging
Real-time Graphic Web interface
Viewing data from any location
Internal 32K non-volatile memory
4 recording inputs: 4-20 mA, Pulse counter, Digital inputs, Transistor output
Intelligent Modbus support: up to 10 external channels, for connection to Modbus equipment in the field
Fully reliable monitoring network
Cost-effective system
Multiple alarms, including instant SMS to any location
Uses GSM/GPRS network, with optional HSDPA / NextG™ support
Internal quad-band GSM modem
Bi-directional SMS capability
Bi-directional Web server capability

To purchase or if you have any questions, please contact us.
New portable Solid State Drives (SSD's) from PQI
PQI announces two portable SSD products in the form of S533-E and S532-E, they are one of the first to incorporate a SATAII SSD into portable storage. It can be connected internally to a PC / laptop or through USB3.0, or used as an external portable storage. Its flexibility and functionality offers users added value! The entry model S532-E and the USB3.0 equipped S533-E will provide more options for users to choose from.
PQI S533-E uses USB3.0, which offers ten times the transfer bandwidth of USB2.0 portable storage. In addition, it also comes with PQI's TurboHDD USB software where it has been clocked at a maximum of 236MB/sec read and 86MB/sec write. The software boost dramatically increases transfer rate, stability, efficiency and maximizes its potential in every way!
Aesthetically, S533-E has rounded edges with hairline treated aluminum casing. Painted in diamond red, its aura is of fashion and elegance. Practical with good looks, it turns heads wherever it goes! PQI's S533-E is available in 80GB / 160GB capacities.
PQI S532-E is shockproof and noiseless when in operation. When coupled with PQI's TurboFlash USB software, speed can increase up to 53%. The entry level comes with 40GB of storage space, its aerodynamic design and sandblasted casing in elegant diamond red is the perfect choice for buyers who have yet to pick up a SSD!
S533-E Specifications
Interface: SATAll Interal / USB3.0 (backwards compatible with USB2.0)
Transfer Rate: SATAll Read: 250MB/s Write:70MB/s
USB3.0 Read: 236MB/s Write:86MB/s
Capacity: 80GB/160GB
Weight: 170g
Power consumption: 5V
Dimensions: 82.5*128*17(mm)
Operating support: Windows 2000/XP/Vista/ 7/Mac.10.x
Warranty: 3 years
Software: TurboFlash USB

S532-E Specifications
Interface: Mini USB 2.0
Transfer Rate: SATAll Read: 195MB/s Write:40MB/s
Operating System: SATAII
Capacity: 40GB
Weight: 120g
Dimensions: 79.7 x 119 x 14mm
Operating support: Windows 2000/XP/Vista/ 7/Mac.10.x
Warranty: 3 years
Software: TurboFlash USB

The S532-E 40GB model is available now in Australia and represents excellent value at $224+GST.
To purchase, or enquire about other models, please contact us.
Hot Products

The ACR SmartReader Plus 3 is a low cost, high quality data logger capable of measuring 3-phase Voltage and Current, plus ambient temperature.
ACR's multi-range Current Clamps make it a snap to attach to existing circuits for monitoring current, and the VT-100 voltage transformer allows simple connection via standard power points for monitoring AC mains voltage at the same time.
The TrendReader software package provides functions allowing power usage to be calculated and graphed, taking into account a manually entered power factor estimate.
Please visit the SmartReader Plus page for details.
The new DaqLink 4-channel data logger that was featured in the December ESIS Newsletter, is now available in Australia with limited stock.
The DaqLink is a very competitively priced general purpose data logger with a host of features, including 4 general purpose sensor inputs, as well as internal temperature and optional humidity sensors.
The model with internal temperature sensor is priced at $895+GST including software and PC connecting cable. The model with Temp and Humidity sensors is priced at $995+GST.
Please check out the December ESIS Newsletter for more details of this product, or contact us for a brochure.
ESIS carries a wide range of industrial grade Fibre Optic converter and extender modules. This includes RS-232 / 422 / 485 to Fibre Optic as well as Ethernet media converters, and VGA/DVI extenders over Fibre Optic.
Many of the modules are available with a choice of single mode or multimode fibre connections.
Please click the following links for more information:
RS-232 / 422 / 485 to Fibre Optic converters
Industrial Ethernet Switches and Media Converters
Please contact us for information on VGA/DVI extenders over Fibre.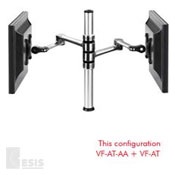 For dual screen applications, this accessory arm elegantly upgrades the single Visidec Focus arm to support a second monitor. Creating a highly ergonomic workspace, this strong yet sleek design provides the user with superior control over screen position. With independent adjustment, the additional arm can be tilted by 70° in either direction and panned through 180°. This allows applications in either landscape or portrait, no matter the desired position of the other screen. Holding monitors of up to 8kg (17.5lbs), the arm suits two different VESA mounting hole patterns: 75 x 75mm (3" x 3") or 100 x 100mm (4' x 4").
Please visit the Visidec page for more details and other options.