Electrical Power Data Logger
Looking for an electrical power data logger, or power analyser? We'd love to help you buy the right product. Scroll down to see our range.
You'll need to think about these questions:
Do you need to monitor appliances that plug into power points, or wired-in equipment, or whole circuits of a building?
Is it single phase or 3-phase?
How many circuits do you need to monitor at once?
What information do you want to record? (e.g. current, voltage, kilowatt-hours, peak kilowatts, peak current, power factor, time of usage, spikes and surges, etc)
What accuracy do you need? (e.g. better than 1% for billing, or less accurate for energy use comparisons)
Do you need a permanent or temporary setup?
How often would you need to take measurements?
How often do you want to collect the recorded data from the power logger?
Please don't hesitate to contact us for help choosing the right product.
Are you an electrician?

Want to make more money? Learn upselling in 6 easy steps. Get the FREE Podcast & Cheat Sheet here...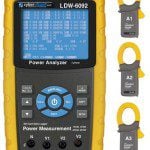 CyberVisuell handheld 3-phase power data loggers and analysers, which measure and record many parameters including real power, power factor, phase angle, volts, amps, frequency etc.
Dent ElitePro-XC Poly-Phase Power Data Logger: a high accuracy 3-phase AC power data logger that records current, voltage, kWh, watts, power factor, etc, with many CT options
Power-Mate: A rugged, simple to use handheld instrument for accurately measuring and logging power usage of electrical equipment
Sophisticated Power Quality Analysers with colour screens, for detailed power analysis such as harmonics, waveforms, inrush currents, transients etc.
AEMC SimpleLogger II series: Simple to use, 1 or 2 channel loggers including 1-channel current clamp logger, and AC voltage and current loggers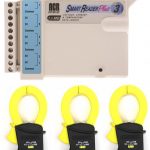 ACR SmartReader Plus 3: Small, high quality battery powered 3-phase AC power data logger
ACR PowerWatch voltage disturbance recorder: a simple plug-in data logger that monitors and records disturbances in the mains power supply, including surges, sags, outages, impulses, frequency anomalies, and time events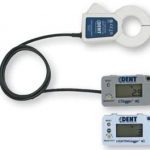 Dent SMARTlogger Time-of-Use (TOU) Monitors: Small data loggers that record the on and off times of equipment, with several monitoring methods including light, magnetic field, CT, contact closure
Dent PowerScout: an RS-485 networked power meter which measures all common power parameters on multiple phases and circuits, with Modbus communications for connection to external data loggers / RTU's etc
Dent TCA-5 Module: You can now use the flexible Dent RoCoil current transformers with legacy equipment that requires a 0-5A current input, with the TCA-5 high accuracy converter module.