Smart technology is transforming the world around us. We see it everywhere we turn, from turning your central heating on using your phone to city planners monitoring the number of passengers on public transport.
When looking at smart buildings and cities it can be all too easy to take the data you are viewing at face value. But behind the incredible amount of data collected, stored and analysed are an ever-increasing network of sensors. These sensors combine to create an Internet of Things (IoT). The sensors range from simple generic types including temperature and humidity to specialized sensors such as those that monitor air pollution, or those that are designed for a specific industry or environmental threat such as snow level sensors or tap water contaminant monitoring.
Monitoring power consumption and efficiency have long been a key concern when building smart cities and buildings. Power monitoring sensors have been developed over decades and in many cases, devices and systems will make power consumption information available via inbuilt IoT sensors. But what about legacy equipment without smart features or monitoring individual devices as opposed to overall consumption? Up until now, this hasn't been possible to achieve without system downtime & power cable modifications.
PowerZook, the new sensor designed by Jacarta, looks to solve this problem. The sensor clamps around standard 3-core 16/32A power cables and, following a brief calibration process, reports power consumption figures via SNMP. There is no need to power down equipment or isolate live cables and physical installation can be completed in less than 5 minutes.
PowerZook helps users to:
Monitor power consumption
Analyse system efficiency
Identify potential overload conditions
Identify under or over-utilized systems
Identify unusual power usage patterns
Identify equipment or power failure
The true test of the success of any smart city or building is ultimately the benefits derived from the data. But through the constant development of the sensors that power them, it is now easier than ever to gather accurate and reliable data quickly and easily.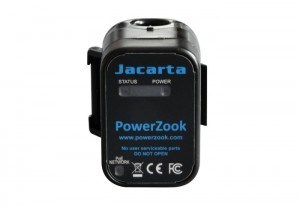 PowerZook – Power Sensor for Data Centres & Server Rooms
Without system downtime for installation, PowerZook provides a smart alternative to smart PDU's where system downtime and/or higher costs are not viable options. By providing users with power information down to rack level, PowerZook can play a vital role in helping to increase operational efficiency and reduce data centre energy costs. Power usage visibility for rack equipment can be provided where currently there is none. PowerZook not only helps to keep up with the huge challenges faced by modern Data Centre Managers to maintain system services and up-time on a 24*7 basis but also achieve those goals whilst increasing efficiency and minimizing costs. As PowerZook can be installed into live environments, integration into an SNMP-based network or power management system can be completed with minimum fuss and minimal costs.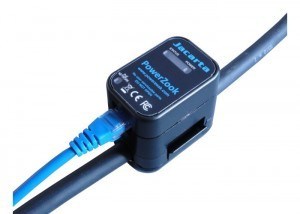 PowerZook is an unobtrusive, robust and durable sensor. Once installed, it is maintenance-free and, in the unlikely event that a swap-out is ever required, there will be no disruption to the network or power to the rack.
Esis is a leading supplier of Power monitoring systems in the Australian industrial market. For more insight, check out our wide range of power monitoring and data centre monitoring products.
Contact us today or simply browse through our website for detailed product specifications.
Article Courtesy of Jacarta.