Computers have come into our lives and changed it all around. Over the turn of the millennium, computers moved out of the big corporations and school labs into our study rooms. It is difficult to imagine moving forward in our daily lives without the use of a personal computer any more. These computers come in various forms like a desktop PC, a laptop, a tablet or even smartphones which at times have arguably better computing capabilities than regular desktop PCs.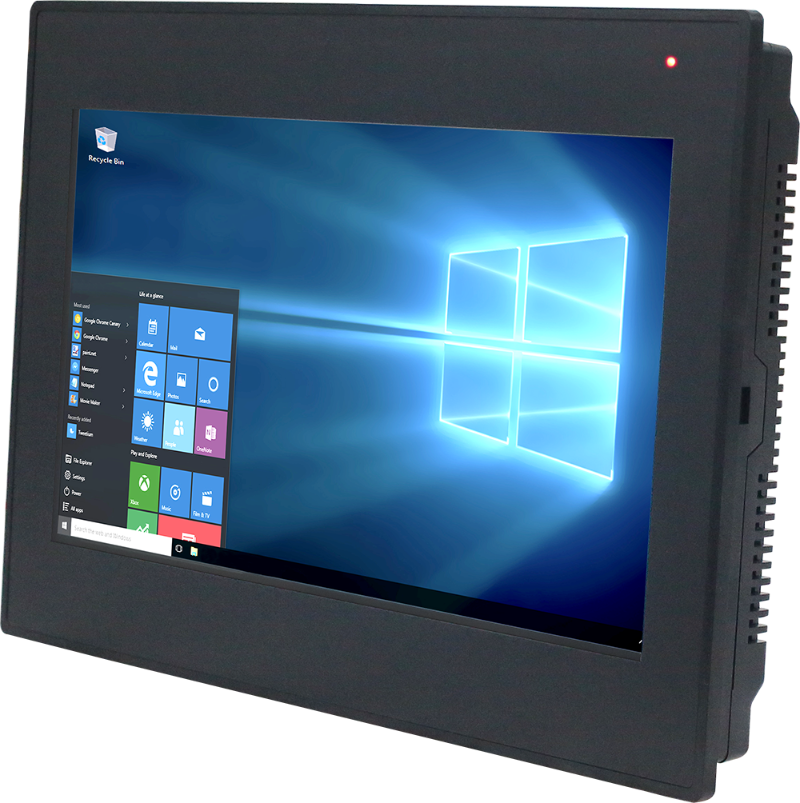 Manufacturing industries also are no longer oblivious to the usage of personal computers. Software like MATLAB®, LabVIEW™ and industrial SCADA packages can run on high-performance PCs used in industries today. These PCs not only have high computational power but also give the user an interface like no other.
For a long time before the computer interfaces were introduced in the manufacturing environment, touchscreen-based Human-Machine Interfaces or HMIs were used. HMIs were and are still extensively used in serving their purpose of controlling industrial machines, and also making sure the right information is shown on its user interface. These industrial HMIs are robust and easy to use in control applications. The downside of using HMIs was that the integrators were confined to the software configuration provided by its vendor. They could not expand beyond the features that were provided, and this made it quite cumbersome when a small update or feature change needed to take place.
Integrators had been using PCs in an office environment for a long time now and it was about time that the PCs started showing up on the electrical panels themselves. This innovation where the Industrial PCs were designed in an IP65 panel mount packaging was welcomed with great enthusiasm in the industrial automation sector.
Integrators could now load their programs on the Industrial PC, and change and customize the features as and how they wanted on the panel. They were no longer confined to the operating environment that the vendors provided on their HMIs. They could choose the operating systems of their choice and run a program/software the same way it ran on their personal computers. The ease of configuring and communicating a control system using an IPC only helped further increase its popularity. Software product designers could now design SCADA systems and that could be Microsoft Windows™ or Linux® based. The IPCs also gave the integrators a better interface than the conventional HMIs in regards to the graphics quality.
RENU Electronics manufactures both traditional HMI's as well as Panel PC's and Box PC's for industrial applications. These fanless Panel PCs come in 2 different screen sizes of 10.1" and 15" making them one of the low-cost and high quality Panel PCs in this market. A Box PC is the headless version of the IPC. The customer can choose the hardware specifications like the RAM memory size customizable up to 8GB and solid-state drive support up to 1TB. The Box PCs can either be panel mounted or DIN-Rail mounted.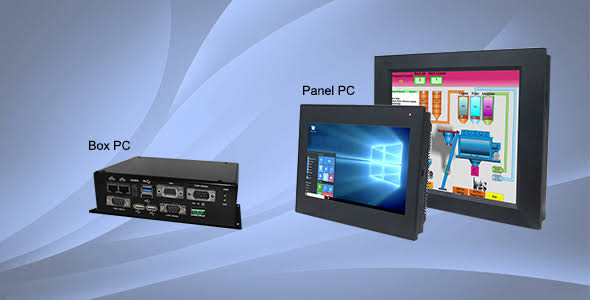 A prime example where RENU's IPCs were used recently was on an automotive production line. System integrators installed 10" Panel PCs on which LabVIEW® software was installed. Various sensors and actuators were connected to the control system on which important test parameters were obtained and actuators were controlled accordingly using the IPC. This gave the integrators a better way than conventional HMIs to not only manage the control system but also to report every event of production on the assembly line with ease.
ESIS distributes RENU Electronics' wide range of PLC's, HMI's and Industrial PC's in Australia. is the leading supplier of industrial electronic equipment in the Australian market since 1971. Choose from a wide range of PLC, HMI and Industrial PC's that best suit your requirements. Contact us today to discuss your product-related queries.
Article Courtesy of RENU Electronics