Data Centre Infrastructure Management (DCIM) software is used to collect and present information from IT infrastructure and facilities equipment, allowing users to monitor and manage their business-critical systems. However, these fully-blown DCIM solutions can be extremely expensive to purchase and maintain.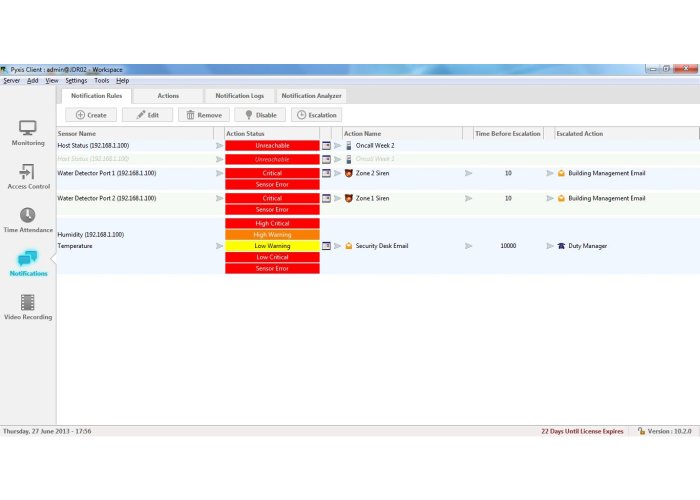 ESIS presents the PYXIS DCIM Lite software that offers a better value alternative, a perfect solution for many IT managers. The Jacarta PYXIS DCIM Lite Monitoring Software can help take your IT infrastructure monitoring to the next level. It helps you keep track of the whole data centre environment, monitoring multiple devices such as Jacarta iMeters, interSeptors, SNMP equipment, and even Modbus devices. The graphical displays give you an instant overview of how things are tracking, and you can rest assured that the notification management will inform staff immediately in the event of an anomaly.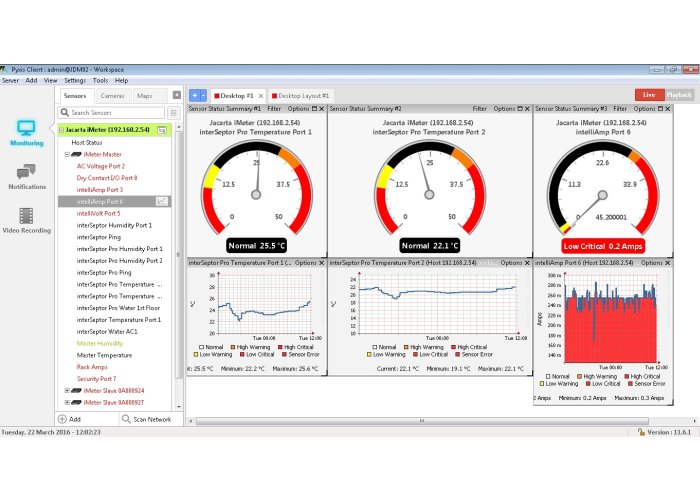 Here are our Top Tips to make the most of your PYXIS DCIM Lite install:
Use customized maps with icons representing equipment and/or sensors to quickly identify where a problem may have occurred. Icons can be configured to change color when the particular piece of hardware is in an alarm state – e.g. if it becomes unreachable on the network or a sensor breaches a temperature threshold.
Add escalation procedures and alarm scheduling when configuring notifications. This helps ensure the right personnel is informed about any threats that matter most to them. For example, high-temperatures alarms can be sent to IT-staff via email during the day but can be sent via SMS text message to on-site security staff outside of office hours. If an alert is not responded to within a certain time, users can add escalation procedures and send alerts to different contacts or via different methods.
Don't stop at adding your Jacarta monitoring devices – PYXIS can integrate with many onsite systems via SNMP and/or Modbus TCP. Typical integrations include SNMP-enabled UPS Systems, BMS Systems, AC Units, Generators, and Rectifiers. It is also possible to ping any other network hardware so that an alert can be sent in the event of hardware downtime.
Customize 'desktops' in order to quickly and easily view relevant information. For a multi-site install, users may have a master desktop showing a complete system overview with further desktops for each location showing relevant maps, gauges, graphs, and IP camera feeds.
ONVIF IP cameras can be integrated into the software and incorporated into the customized maps. Footage can be stored locally to review at any time & cameras can be set to record in the event of an alarm condition such as a security breach or environmental alarm.
Since its inception in 1971, ESIS has been a leading supplier in the industrial electronic equipment market in Australia. ESIS is the Australian distributor of Jacarta data centre monitoring systems. Check out our products and services here to find the best solution for your requirements.
Please contact us today for more information regarding monitoring of Data Centres.
Article courtesy of Jacarta