Nowadays operating theatres form a crucial part of any health care system. The higher number of operating theatres a hospital has, the better the hospital can be regarded in performing life-saving and other operations. Operating theatres have become extremely complex in recent times. The number of surgical devices and systems that doctors and nurses need to control can get overwhelming in this critical working environment. Hence, simple and dependable systems are required that will assist the doctors in focusing on the surgery at hand.
Whether through personal experiences or watching it on the screen, you can see that doctors and nurses need to handle all kinds of equipment with ease. These tasks become crucial during emergency operations where every minute is important. The systems have to be robust in order to perfectly function with minimal interventions, without causing any delay. Any delay in acquiring the requested output from the system can waste critical time and affect the medical outcomes.
RENU's PLCs and HMIs were used in one such system for constructing an operating theatre management system. The management system was designed to allow the doctors and nurses to control various important parameters of the theatre, such as oxygen gas pressures and the flowrates through the tanks. The management system also controlled other less critical but still important parameters of temperature and humidity, and lighting controls.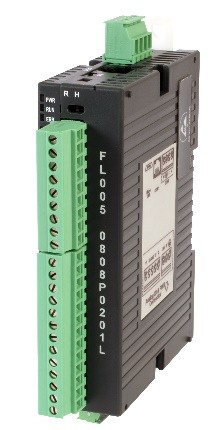 The integrators were also requested to log the data of the events happening, as the system worked throughout the operation, so that the history could be reviewed at any time. In addition the doctors also wanted to view the data through a VNC client installed on a PC on the network, to view and control the happenings remotely. For this the integrators chose RENU's 10.1" FP4101TN Advanced HMI. This HMI has many unique in-built features like VNC server, Data logging, email, FTP client, Recipe management, Alarms, Web server, and many more. The integrators were able to use the FP4 series Advanced HMI for this purpose.
The screens for this touchscreen-based HMI were designed and programmed using FlexiSoft programming software which is freely downloadable from RENU Electronics. The system consisted of RENU's 10.1" FP4101TN Advanced HMI along with the latest FL005 PLC controller. The FP4101TN has an Ethernet option that can communicate via Modbus TCP/IP over the network.
ESIS distributes a wide range of PLCs, HMIs, and Industrial PCs in Australia. ESIS is also the leading supplier of industrial electronic equipment in the Australian market since 1971. Contact us today to discuss your product related queries and choose the best HMIs to fit your needs.
Article courtesy of RENU Electronics